Pathways' Myr-Ken Building
Shelter for Women & Children
June 21, 2019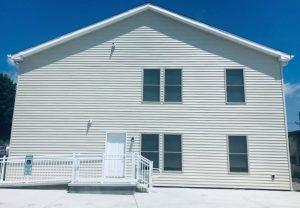 Opening Ceremony
& Refreshments
12:15 PM-1:00 PM
Guided Tours Every
Half Hour
9:00, 9:30, 10:00, 10:30, 11:00, 11:30
1:00, 1:30, 2:00, 2:30, 3:00, 3:30
Parking
Please park in either the Sheriff's Department lot or the Ingles lot by the car wash, then walk into our back driveway (behind EMS building). Handicap visitors can drive/park in our back driveway.
 

If you know you are planning to attend, please let us know!

Email: mandy@haywoodpathways.org
 

Pathways are always grateful for your support!