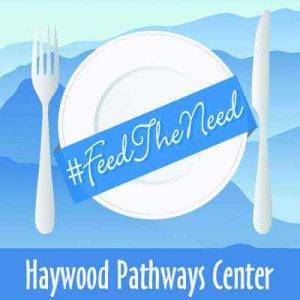 The Haywood Pathways Center looks much different today than it did two months ago when reporters, politicians, famous faces and thousands of volunteers spent the day at the site.
For a small county such as Haywood, it was certainly exciting to win the Ultimate Neighborhood Give Back Challenge and have Ty Pennington walk the streets of our town. It was inspiring to have thousands of people involved in flipping the old prison into a homeless shelter, halfway house and soup kitchen.
But now that the hoopla has diminished, it's time to focus on the future of the Haywood Pathways center. Parts of the center have opened, but other aspects are far from being ready for recipients.
"We opened the mens dormitory on Saturday, Nov. 15, and the women's dorms opened Nov. 17. The soup kitchen is set to open by the end of the month," said Nick Honerkamp, lead pastor at New Covenant Church and Haywood Pathways board member.
Three key populations will benefit from the services and resources provided by the Haywood Pathways Center. These populations include the homeless, the working poor and former inmates.
The working poor is a unique and sometimes misunderstood group of individuals. These folks have jobs and work, but cannot get ahead enough to pay utility deposits and rent to live on their own. According to the National Low Income Housing Coalition, "In no state can a full-time minimum wage worker afford a one-bedroom or a two-bedroom rental unit at Fair Market Rent."
Folks being served at the Haywood Pathways Center will be assigned a mentor who will assist them in learning job and life skills that will help them live independently in our community.
"We are looking for male and female mentors," said Honerkamp. "We will provide the training necessary. Our goal is to pair each guest with a quality life mentor."
With all of the hopes and dreams of the Haywood Pathways Center, more funding is needed. "We are still working hard at fundraising right now," said Honerkamp. "We also have a few other needs. Churches are signing up for a week at a time to bring volunteers to prepare and serve the dinner meal to our guests."
Using hashtags to generate interest and post photos has become somewhat of a tradition with the Pathways Center. During the Ultimate Neighborhood Give Back Challenge, #TearDownTheseFences was used then on the day that Ty Pennington and his crew visited, #FlipThisPrison was used.
The latest hashtag campaign is #FeedTheNeed and relates to a crowdfunding project that has been created to generate more income for the Pathways Center. To truly fulfill the original mission, more funding is needed.
The web address for the crowdfunding campaign is haywoodpathways.causevox.com. The Haywood Pathways Board welcomes donations of any size. It only costs $3.79 to feed a person three warm meals a day. A pillow costs $5, a blanket costs $20 and a mattress costs $125, so donations of any size are greatly appreciated.
Immediate ways to get involved include:
Volunteering as a mentor: Call Jimmy Haynes of Next Step Ministries (the Halfway House component of the Center) at 734-9346.
Providing meals as a church: Call Jimmy Huey at 734-9406.
Feeding the Need: Donate to the crowdfunding project at haywoodpathways.causevox.com.
This community has been passionate about this project so far and the hope is for that to continue. As Honerkamp said, "Please, continue to support the Haywood Pathways Center and join us in feeding the need for those in Haywood County."