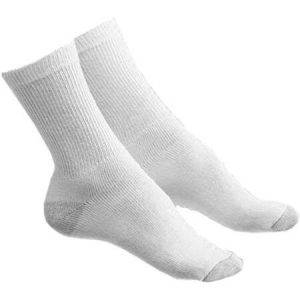 Did you know Socks are the number one most requested clothing item at homeless shelters?  Getting ready to start any day should be shower, food, clean socks and undergarments.
These basic needs are not always available for those less fortunate.  Homeless people who live outside are constantly at risk of serious foot disease and, during winter months, in severe danger posed by the cold.  Let's restore their dignity and keep those feet warm!
We collect and pass out socks to those who seek help at our shelter.  All colors and sizes are welcomed but "White" socks are preferred.
Donations can be dropped off at Haywood Pathways Center.
179 Hemlock Street. Waynesville NC 28786