YOU MAKE IT POSSIBLE WITH YOUR DONATIONS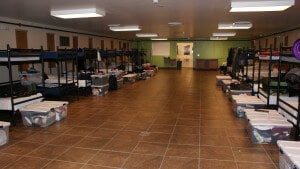 Our work would not be possible without the generous support of you – our friends and supporters. We appreciate every contribution and bless you for your caring hearts.
There are many different ways to help. We always appreciate contributions toward the operating expenses and/or specific programs of Haywood Pathways Center. You can make one time or monthly contributions by mail or online through your church or organization, and/or in response to periodic mail/email appeals. We hope you will also attend events and fundraisers throughout the year to support us in our efforts.
Many of our guests come to us with only the clothing on their backs. The little things we take for granted, may be luxuries to them. Your donations of toiletries, clothing, laundry detergent, to name a few, make them feel better about themselves and help in restoring their self-esteem. Visit our Needs List page for other items that are always welcome and needed for the day to day activities at Haywood Pathways Center.
Volunteers are the backbone of every organization. Haywood Pathways can use volunteers on a regular basis –or for special projects throughout the year. If you are interested in being a part of the work of transforming lives at Haywood Pathways Center, please check out volunteer opportunities and fill out a Volunteer Application . Someone from Haywood Pathways Center will be happy to contact you to discuss ways you can help.